Leaked Palestinian Authority documents about Mahmoud Abbas, his entourage and his extended family's participation in activities related to the 2022 FIFA World Cup in Qatar have once more revealed his priorities and the priorities of the Palestine Liberation Organization and the Palestinian Authority.
According to a report by Palestinian Media Watch on Monday, Abbas, the P.A., and the PLO have claimed that they have been in a severe financial crisis for almost a year. As a result, the P.A. has paid its employees (including terrorists) only 70-80% of their monthly salaries.
This document from the office of Abbas provides details on his grandchildren accompanying him to Qatar and the World Cup: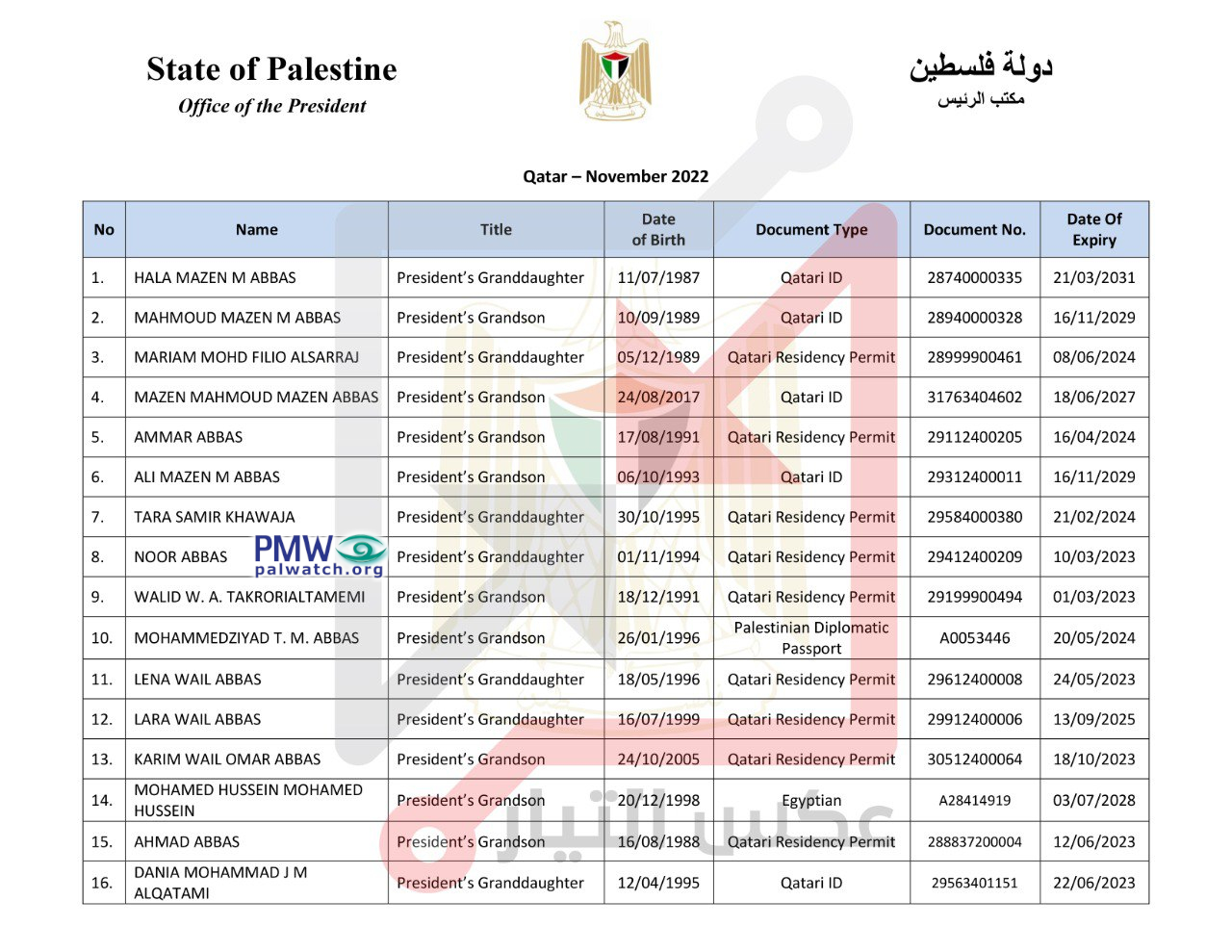 The next document from Abbas's office sent to the PLO Embassy in Qatar details Abbas's entourage.
Amina, Abbas's wife, is first on the list; Hussein al-Sheikh, the secretary general of the PLO Executive Committee, is second; Jibril Rajoub, president of the Palestinian Football Association is third; and Majed Faraj, head of the PA General Intelligence Service, is fourth. The 15th and 16th names are those of Abbas's photographer and videographer, respectively. Others on the list include Abbas's doctor, a nurse and the chiefs of his security detail: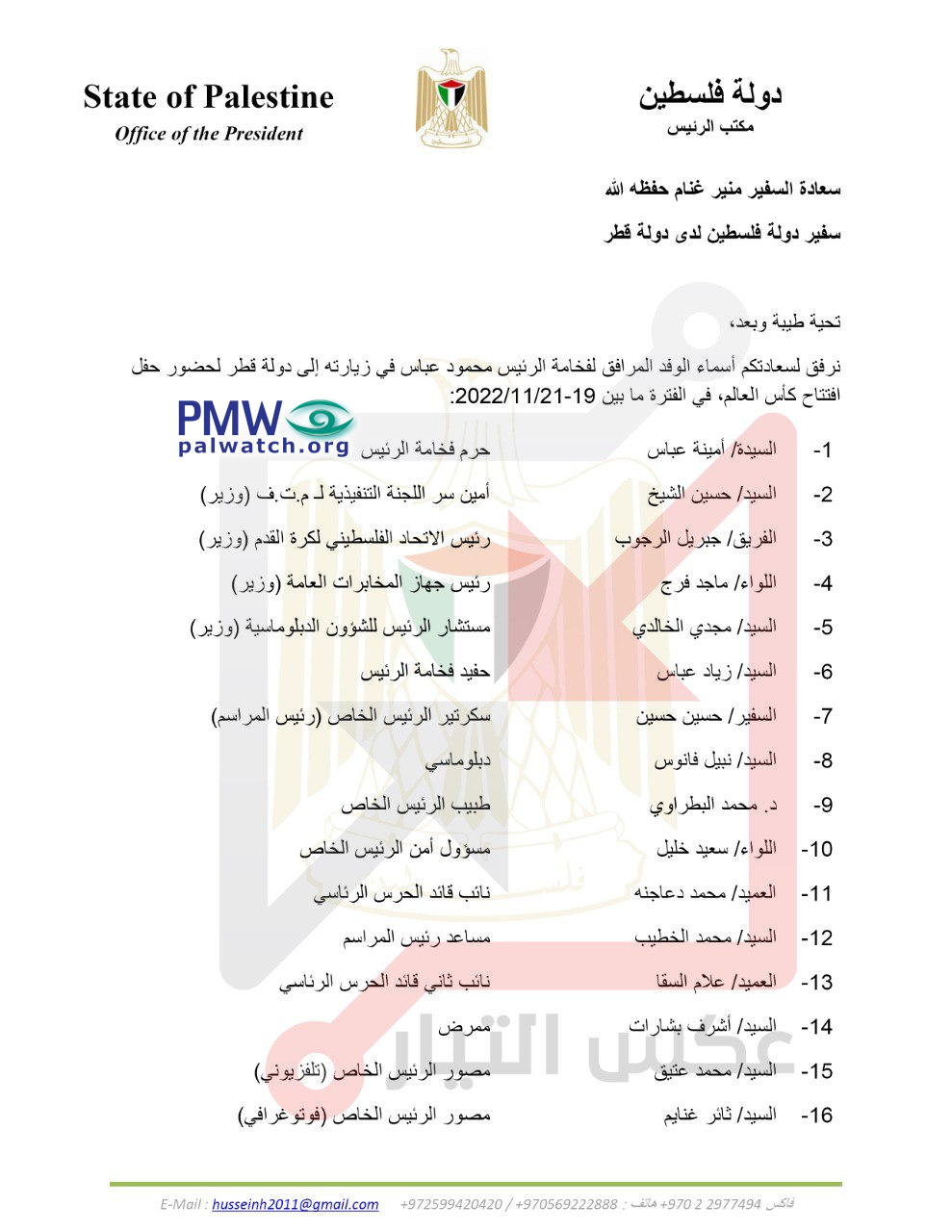 The following is a charge from the Ritz-Carlton for rooms for the "State of Palestine Delegation" in the amount of $79,478.02. Who stayed in these rooms is unknown.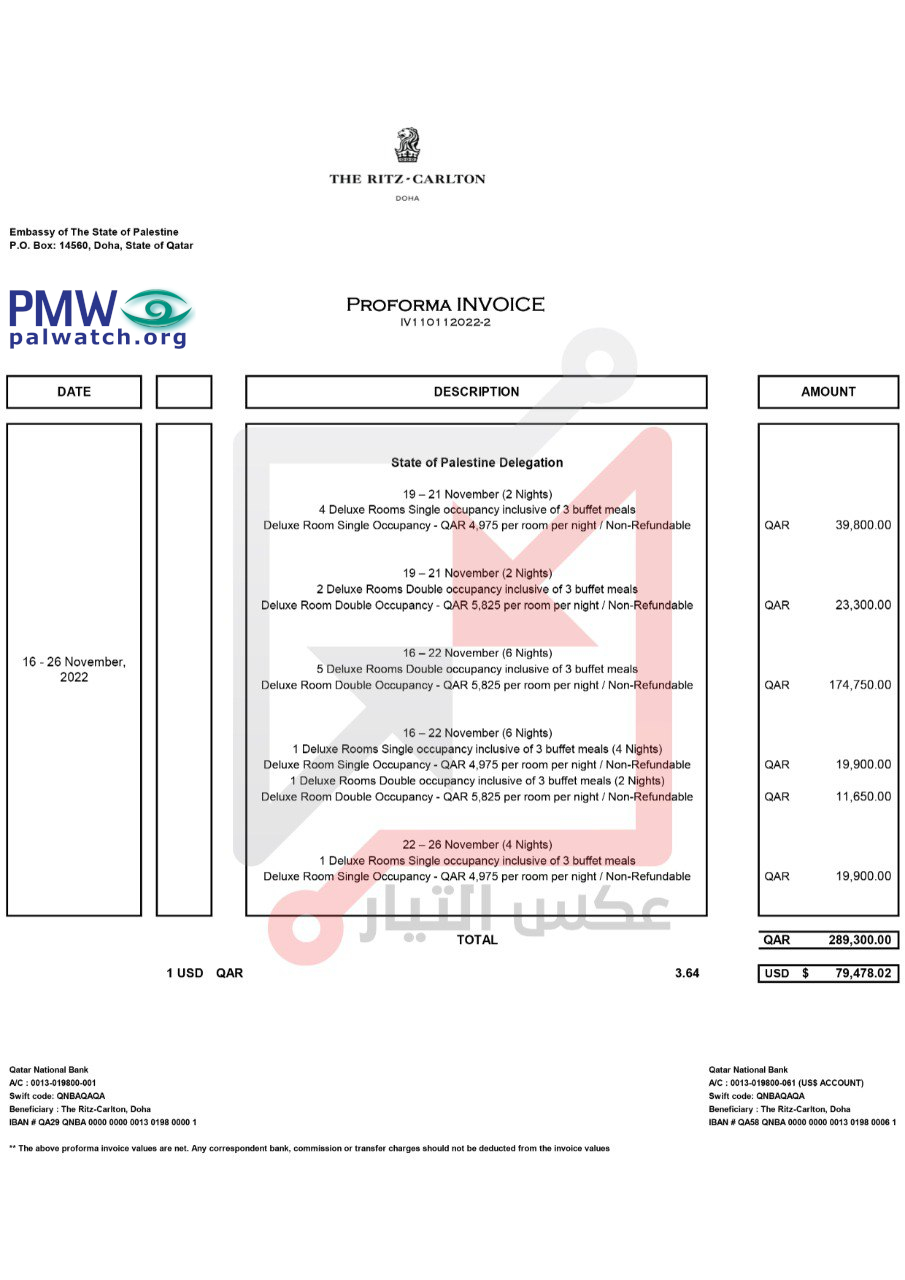 The above documents were published on the Facebook and Telegram pages of user aksaltyar on Nov. 14, according to PMW.
This New Year - Support JNS
JNS is fighting back against the media bias against Israel – with the context, perspectives, and facts that tell the real story. This New Year, please help us keep fighting.
Already a member? Log in to stop seeing this